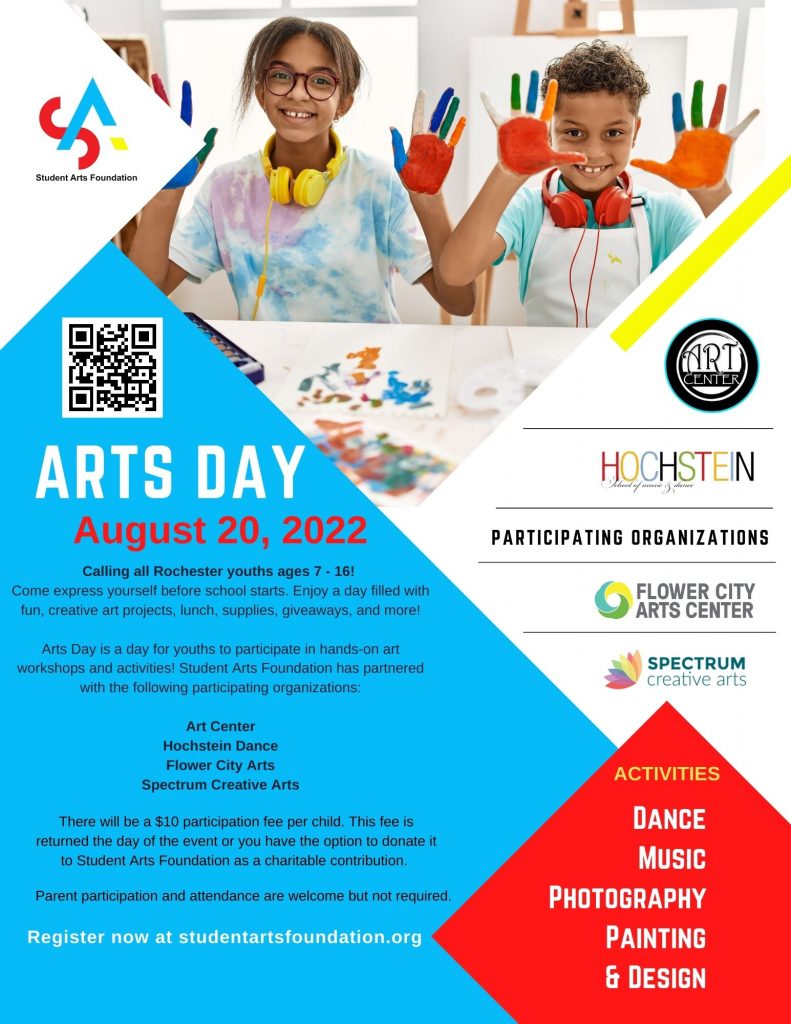 Arts Day is a day for youths between the ages of 6 and 16 to participate in fun, creative, and stimulating art activities that promote the importance of learning through enjoyment and fostering their artistic capabilities.
Activities will include:
Dance
Music
Photography
Painting
Design
Student Arts Foundation has partnered with local Art organizations to connect participants to the local art community and youth programs. Students will participate in partner-led hands-on art workshops and activities via the following organizations.
Art Center
Hochstein Dance
Flower City Arts
Spectrum Creative Arts
Student Arts Foundation (SAF) is committed to providing Rochester youths an outlet for creative self-expression, development, and access to tools and partners that help to improve and showcase their talents.